Ensure freedom of speech,
ban racism & hate speech!
Get rid of racism and hate speech!
You cannot prevent that someone speaks negative about you.
But you can control interaction with the tools we provide you.
USER VERIFICATION
Verified users enjoy better profile/content visibility.
Users are not obliged to identify themselves. However, the visibility of their profiles and their contributions are limited. This also means that bad content of an anonymous user will get limited attention. On the other hand, verified users will be careful not to create any bad records that can be tracked and prosecuted.
SELF-REGULATION
User rate each other credibility and content quality.
Ratings of users also influence visibility of profiles and content. This means that the system self-regulates its content, since good content receives high ratings while bad content receives low ratings. Users will do their best to maximize their ratings since will will require hard work from low ratings which cannot be erased.
Trust Index
The trust index indicates how reliable and trustworthy a user is. Contributions of low quality, but most importantly sexist, racist or defamatory statements will lower the rating. Contribution of high quality, but must important valuable statements will increase the rating.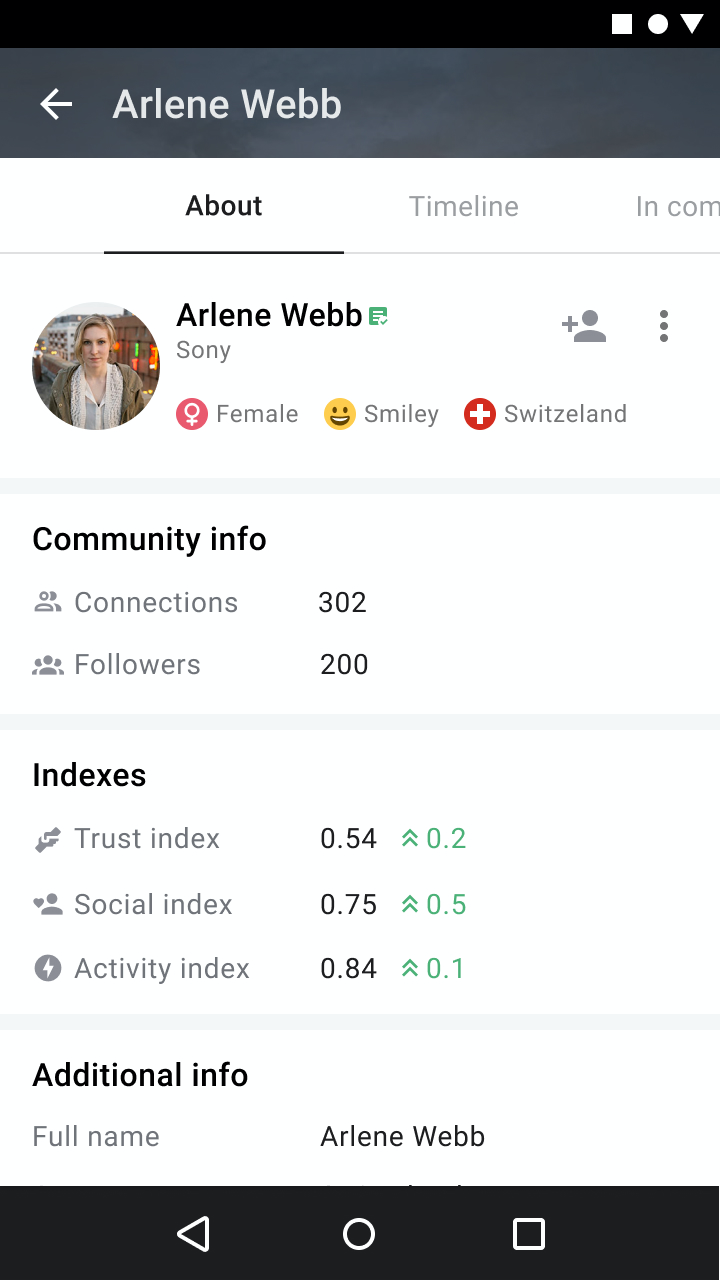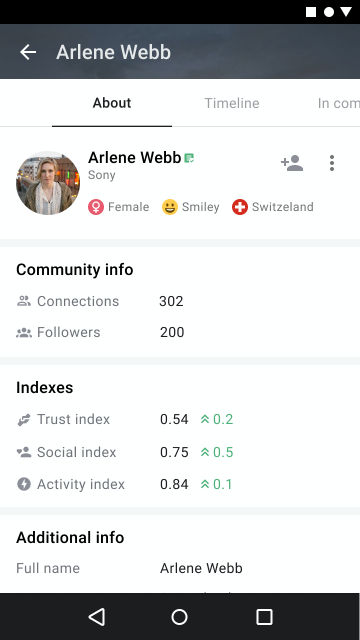 Social Index
The social index is based on users ratings actions for good cause related to social responsibility and sustainability. A business can improve its rating by relevant donations and by showing their which support SDG/ESG goals. 
Through targeting nobody has access to personal data.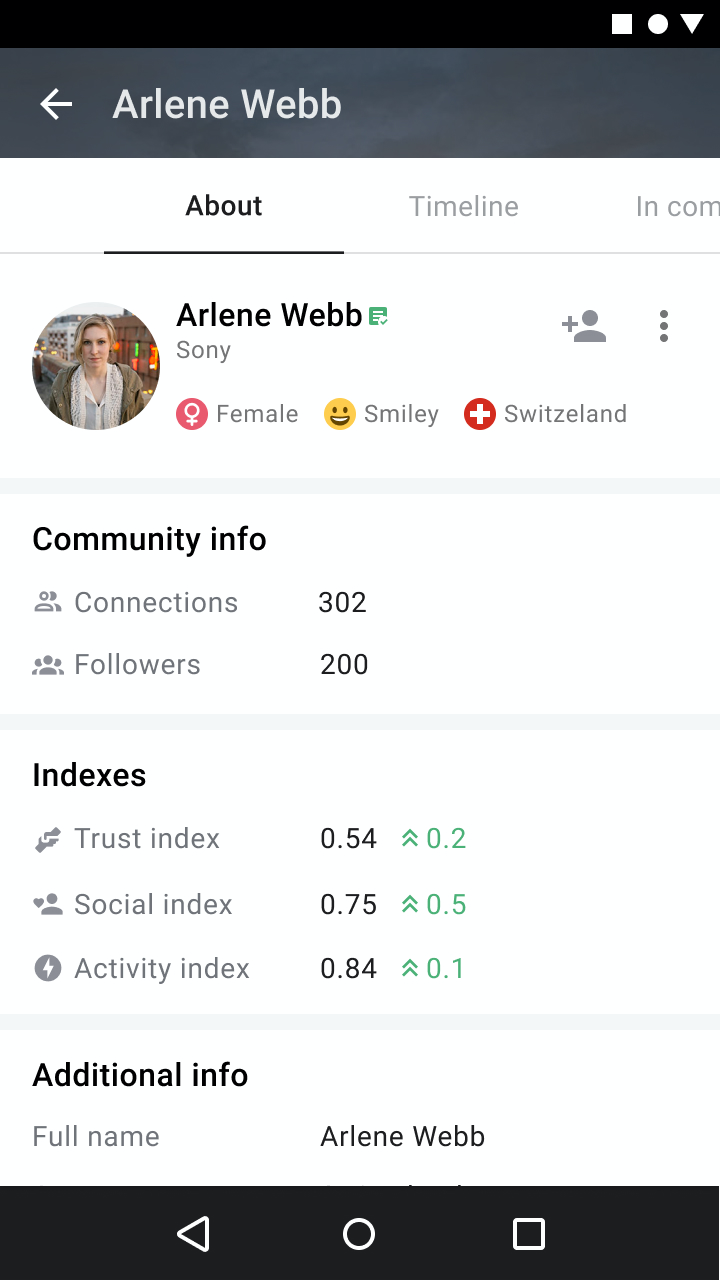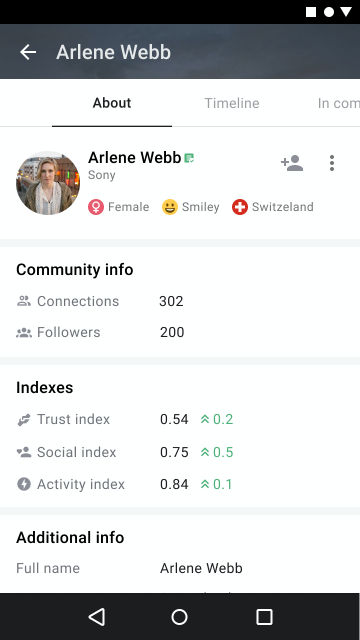 Activity Index
The activity index measures how intensive a user is active in the DISEO ecosystem with interactions, content creation, contributions and more.