Do what you always do on social media – but control your data and earn!
Search & Connect
Create your own network of people, organizations, businesses, brands, locations, services, goods, projects, events, and more.
Search for like-minded people.

Send them a connect invite for chat & calls

Search for interesting brands and things.

Follow them to get their contributions.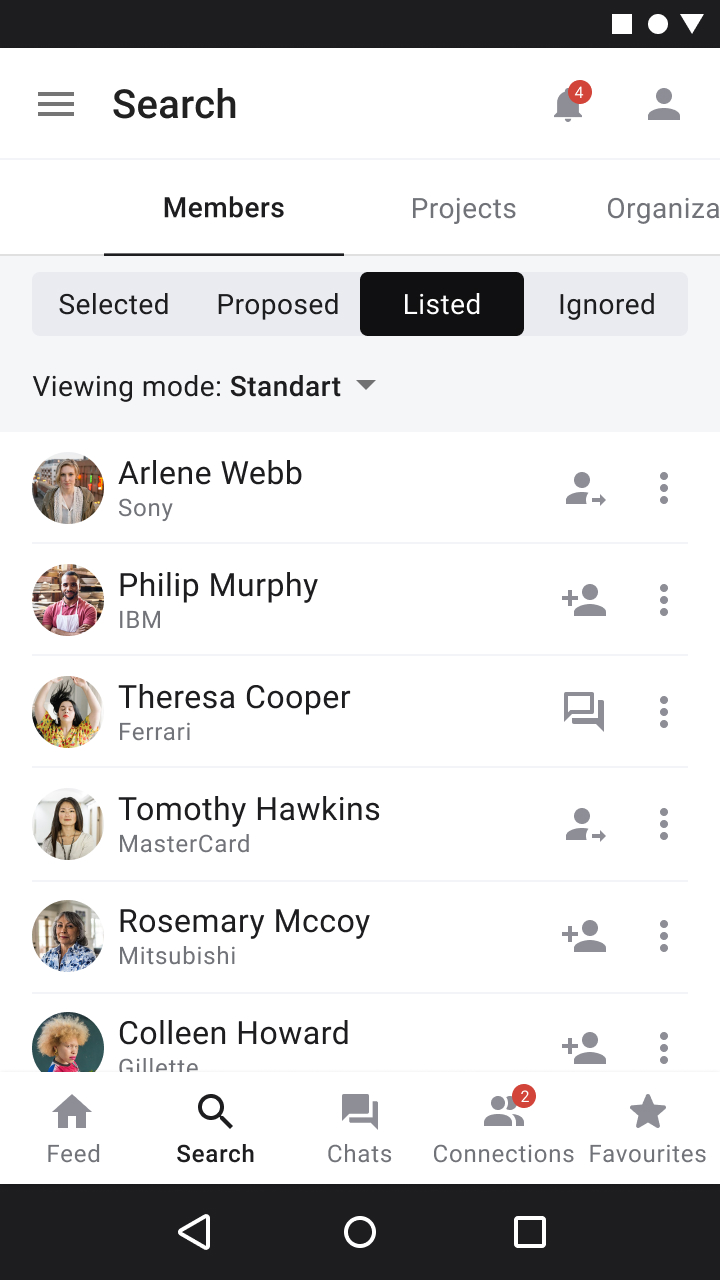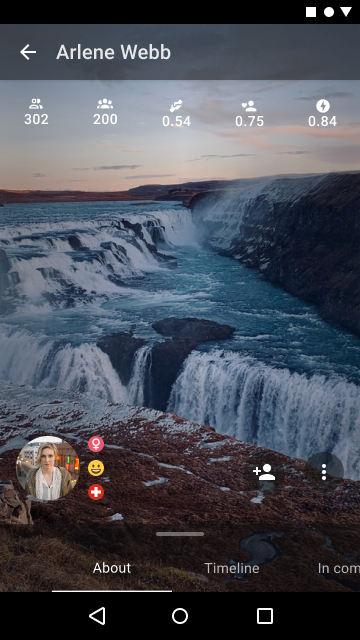 Manage & Control
Manage your personal data, followings, connections, sponsors, communities, permissions, settings, preferences, etc.
Receive, accept or reject connection invites.

Disconnect from connections any time.

Approve or deny sponsor requests.

Manage your permissions and preferences.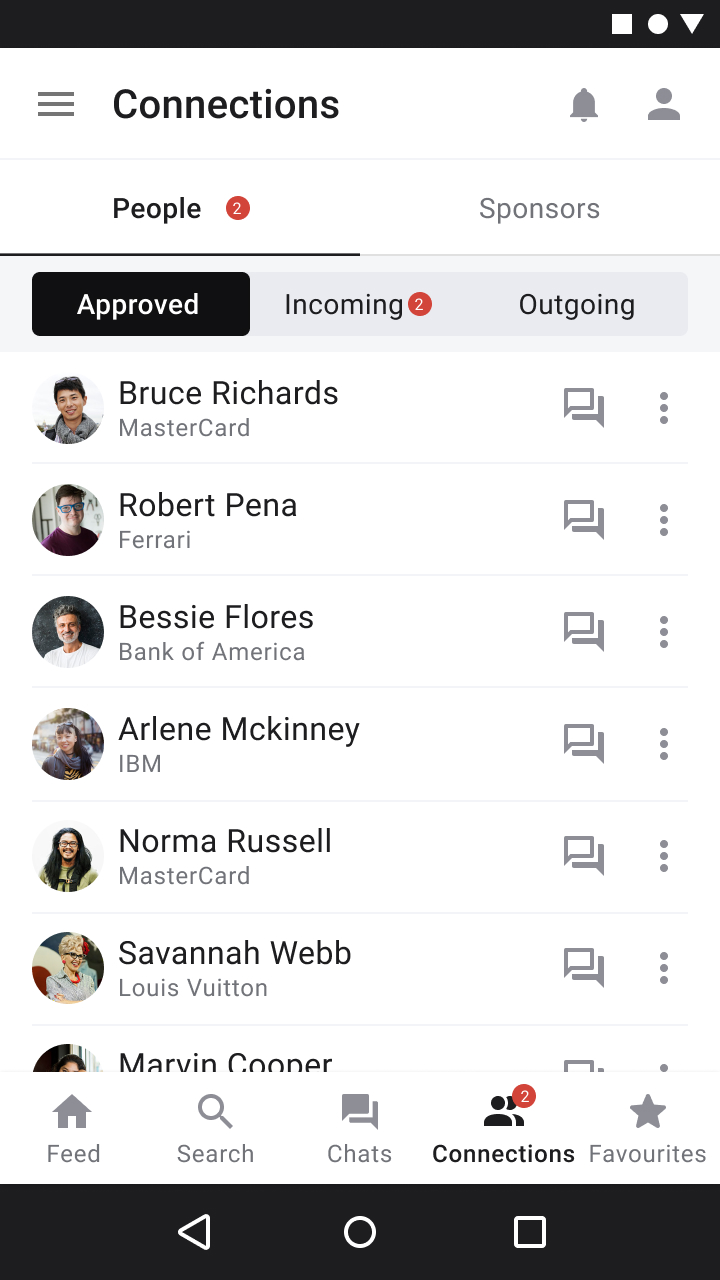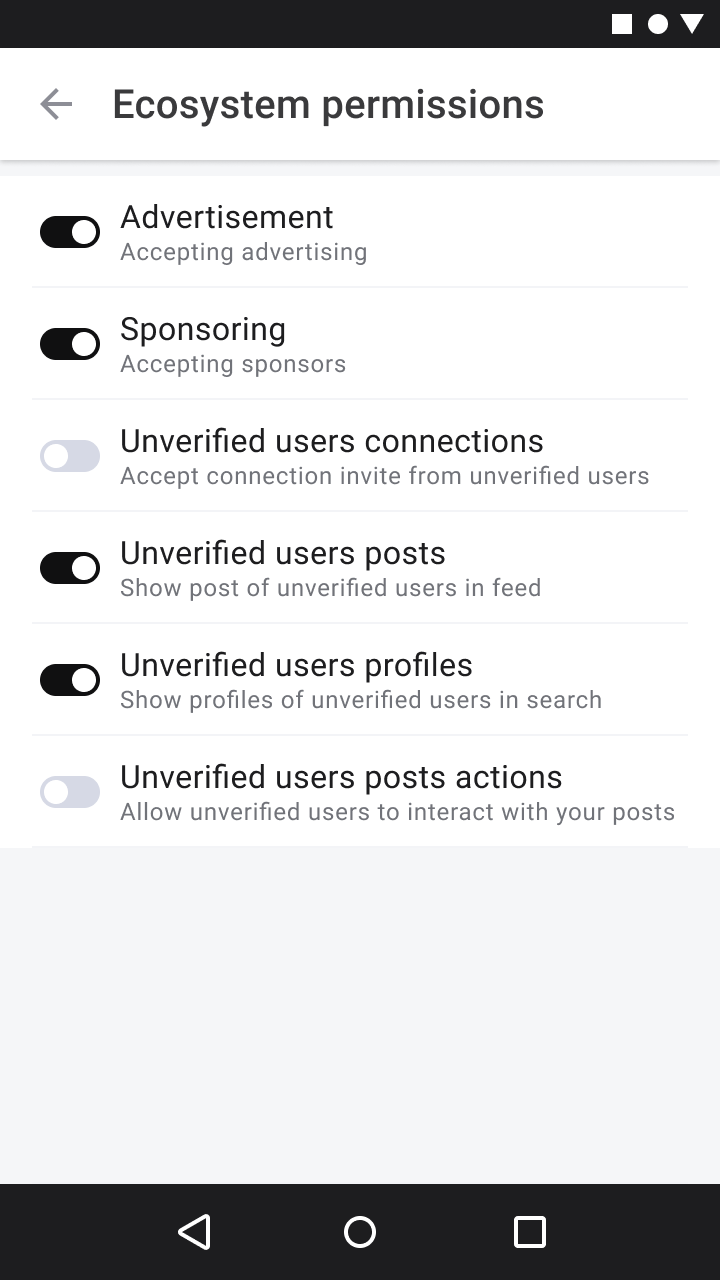 Explore & Enjoy
In your feed you find interesting contributions of profiles that you follow and based on your interests supported by AI.
Explore your feed based on followings.

Explore trends based on your interests.

Find recommendations of your community.

Enjoy posts, videos, streams of all kind.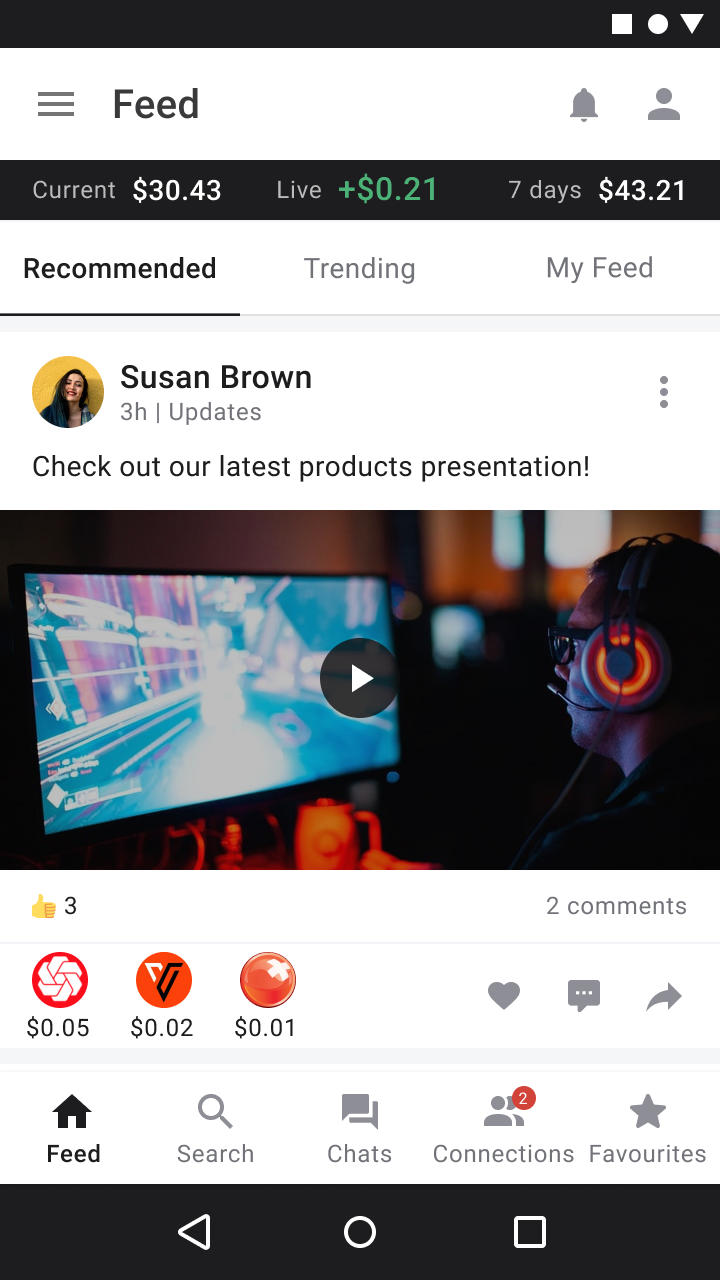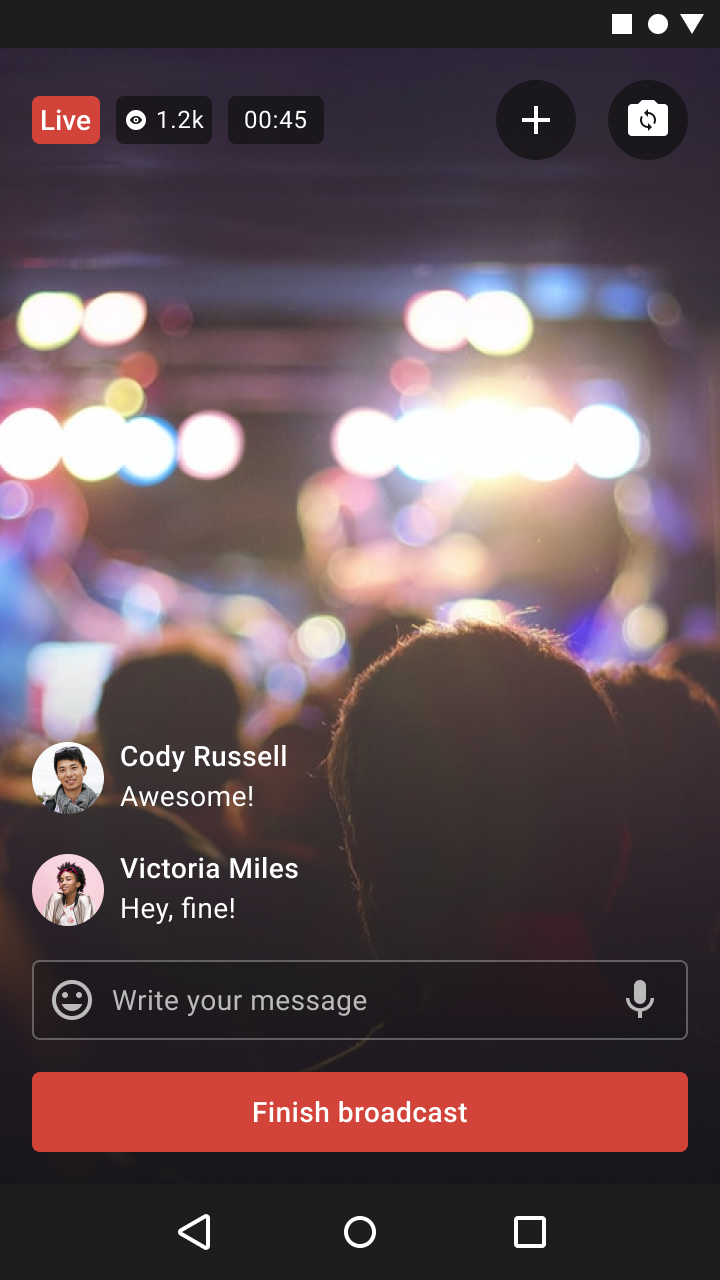 Chat & Call
Chat and call with your friends. You can only be reached by person which you have approved. No unsolicited chats and calls!
Chat and call after mutual connection.

Personal chat with rich features.

Group chat and moderated chat.

Audio/video calls and conference calls.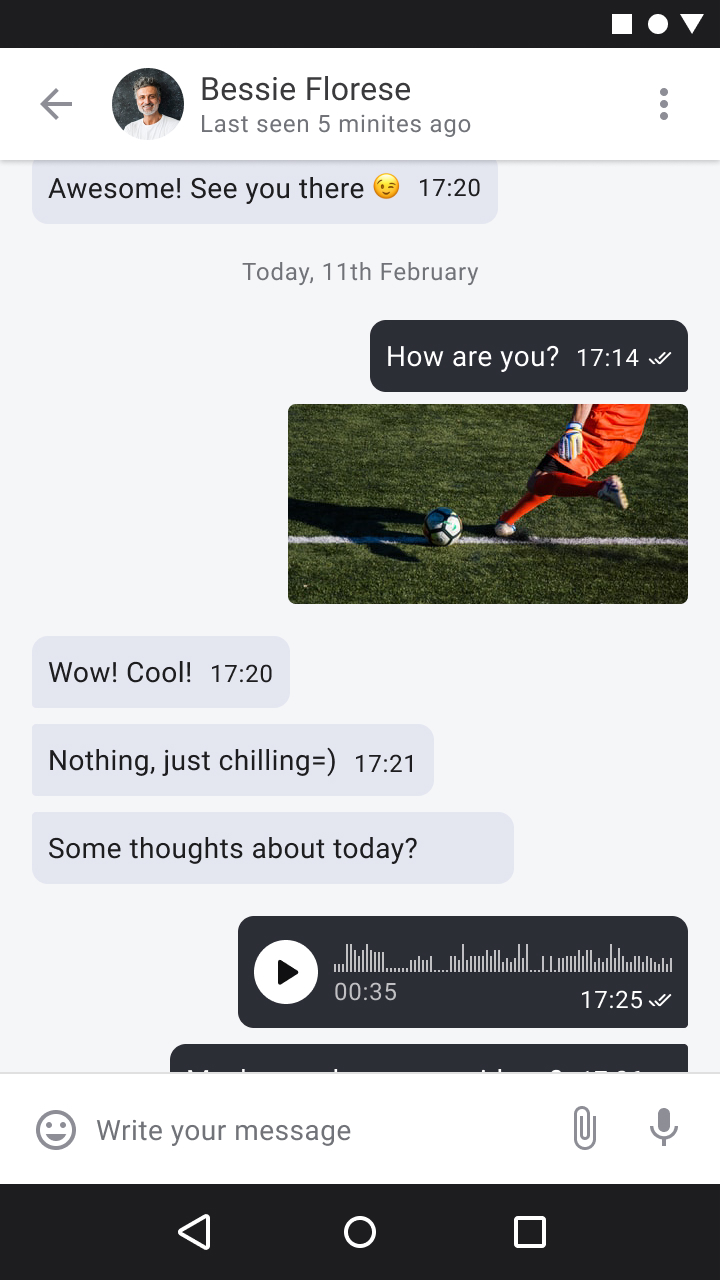 Host & Discuss
Manage as many channels of different topics as you like, build your audience and earn income from your big reach.
Host a group chat and show videos.

Manage your audience and members.

Earn from sponsoring or subscription.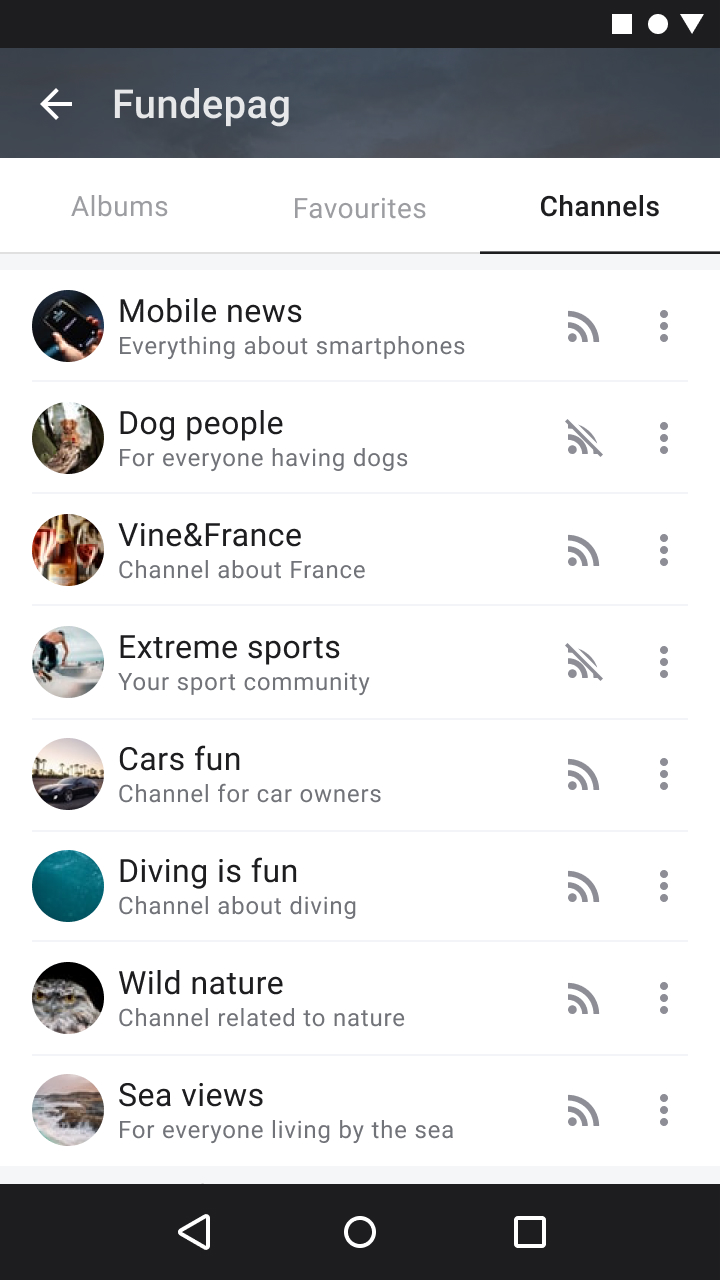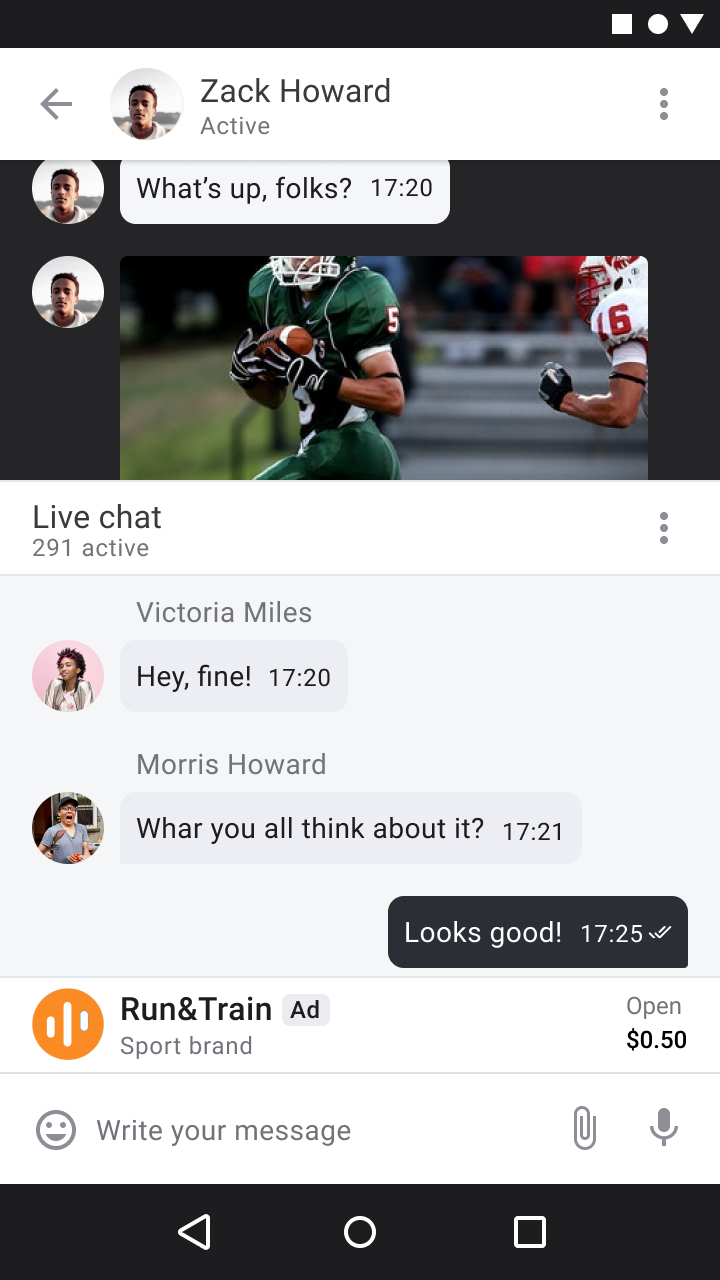 Show & Present
Impress your audience. Manage your photos and videos. In addition create shows related to specific topics.
Photos are automaticlly added from posts.

Manage your collection of videos.

Create shows of photos and videos.

Add beautiful sales presentations.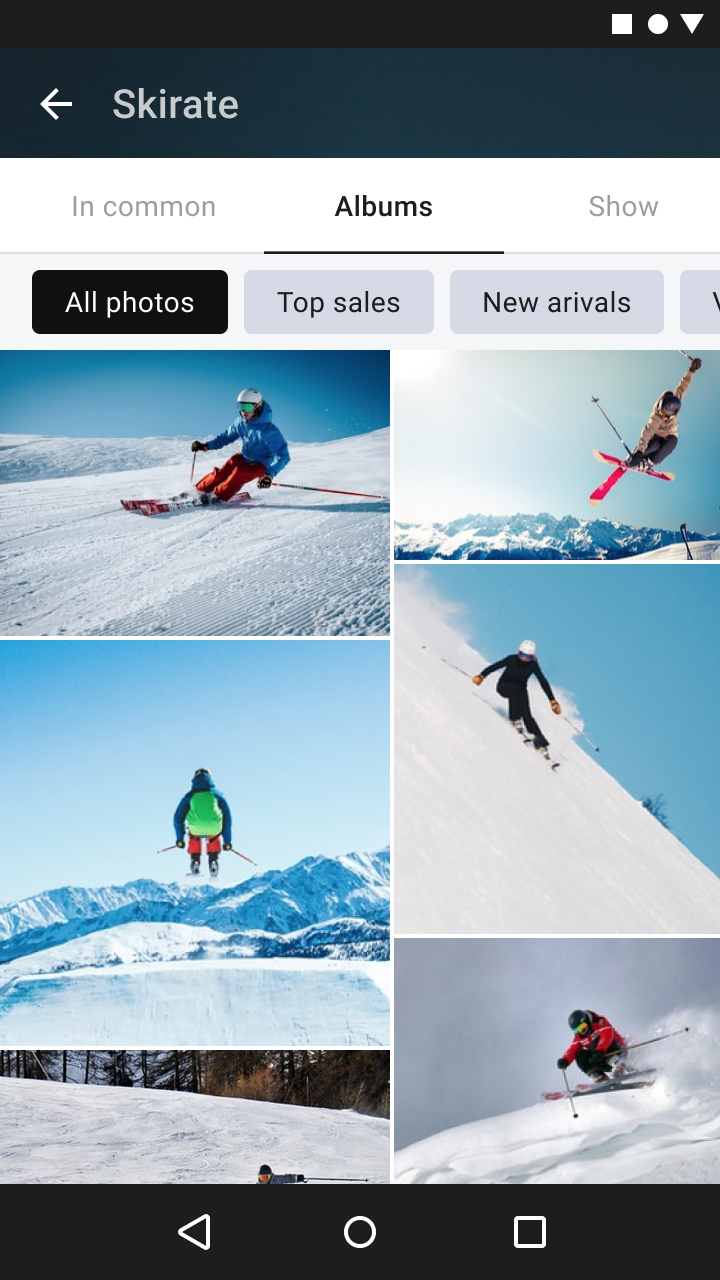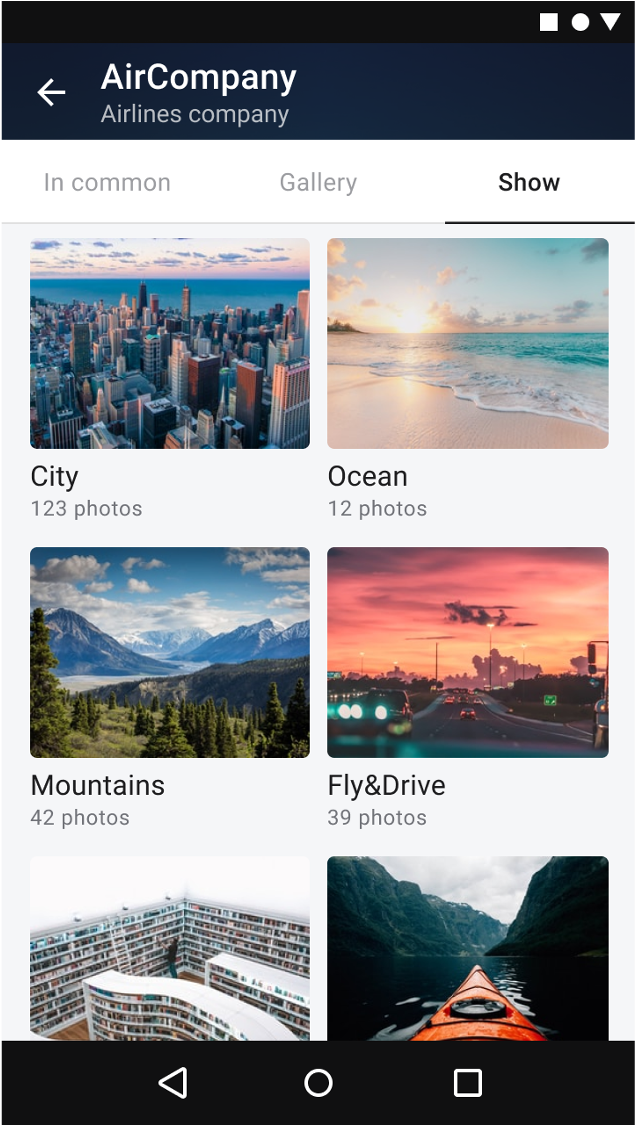 Interact & Earn
Earn income from interacting with advertisers and sponsors. Click to open the profile of the advertiser or sponsor.
Give permission for advertising.

Earn for clicking or sharing advertising.

Click on sponsors below the posts.

Content creator earns, you earn as well.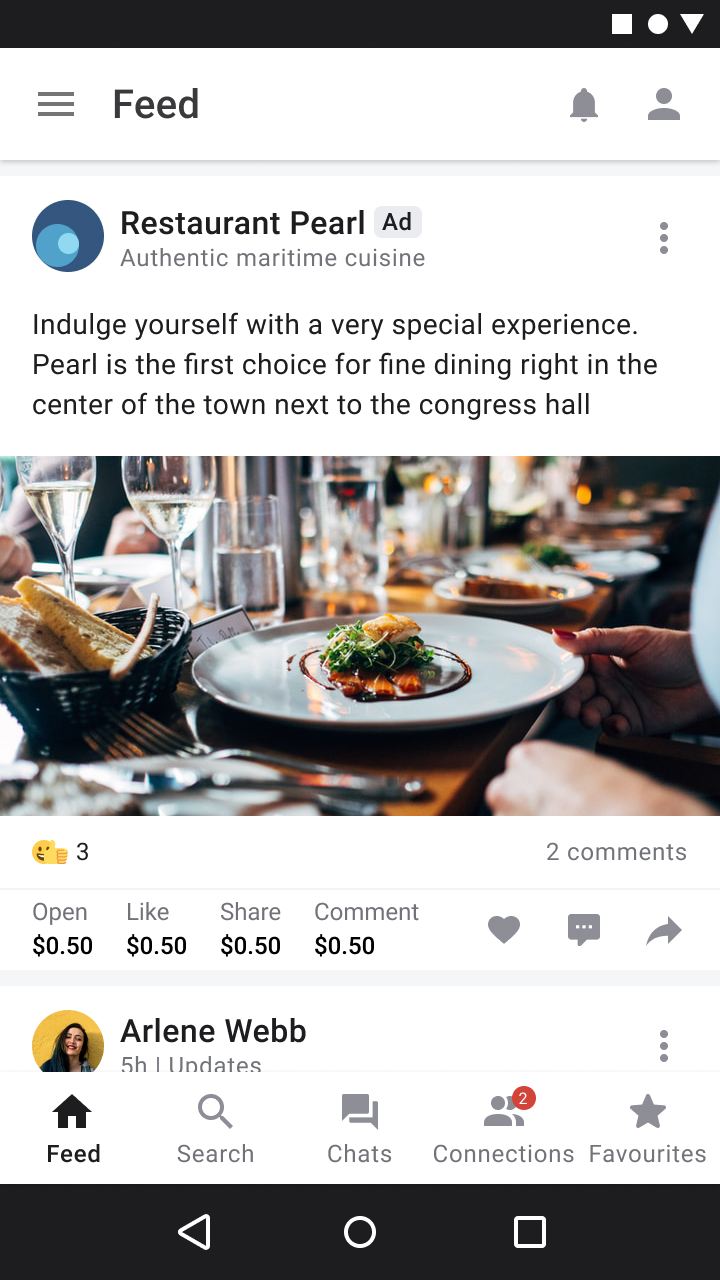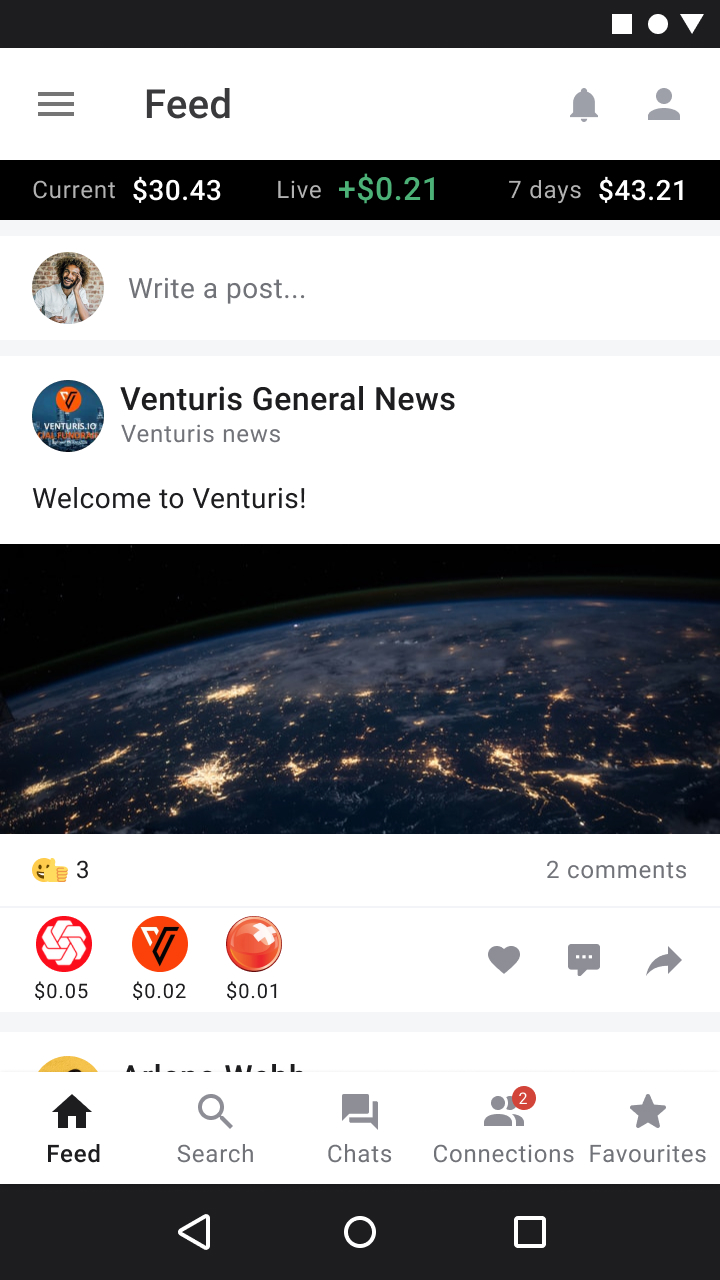 Rate & Influence
Create an ethical impact my rating users and businesses for their quality, reliability and sustainability.
Rate profiles to express your trust.

Your rating is also used for social index.

Social index shows sustainability.

Social index supports purchases decisions.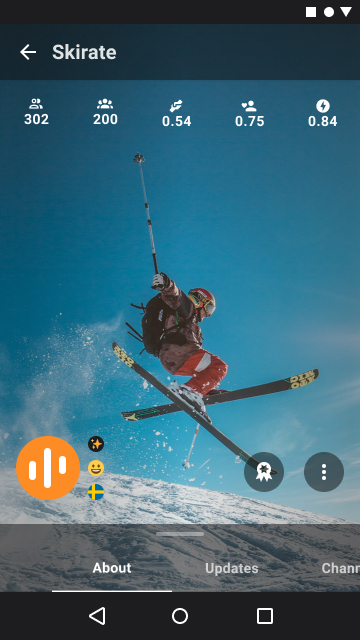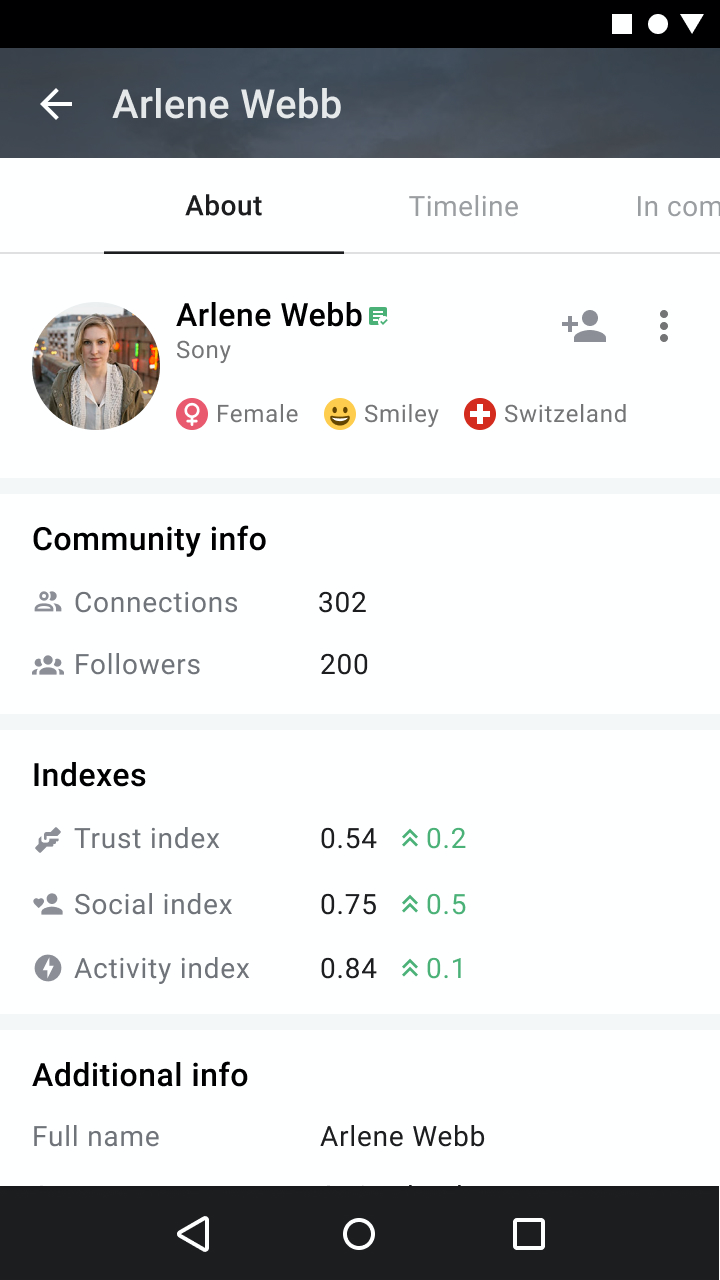 Engage & Earn
Become a brand ambassador and earn for adding brands to your favorites and by recommending them.
Earn for adding a brand to your favorites.

By favoring you become brand ambassador.

Earn for recommending a brand to a friend.

Recommendations are sent by chat.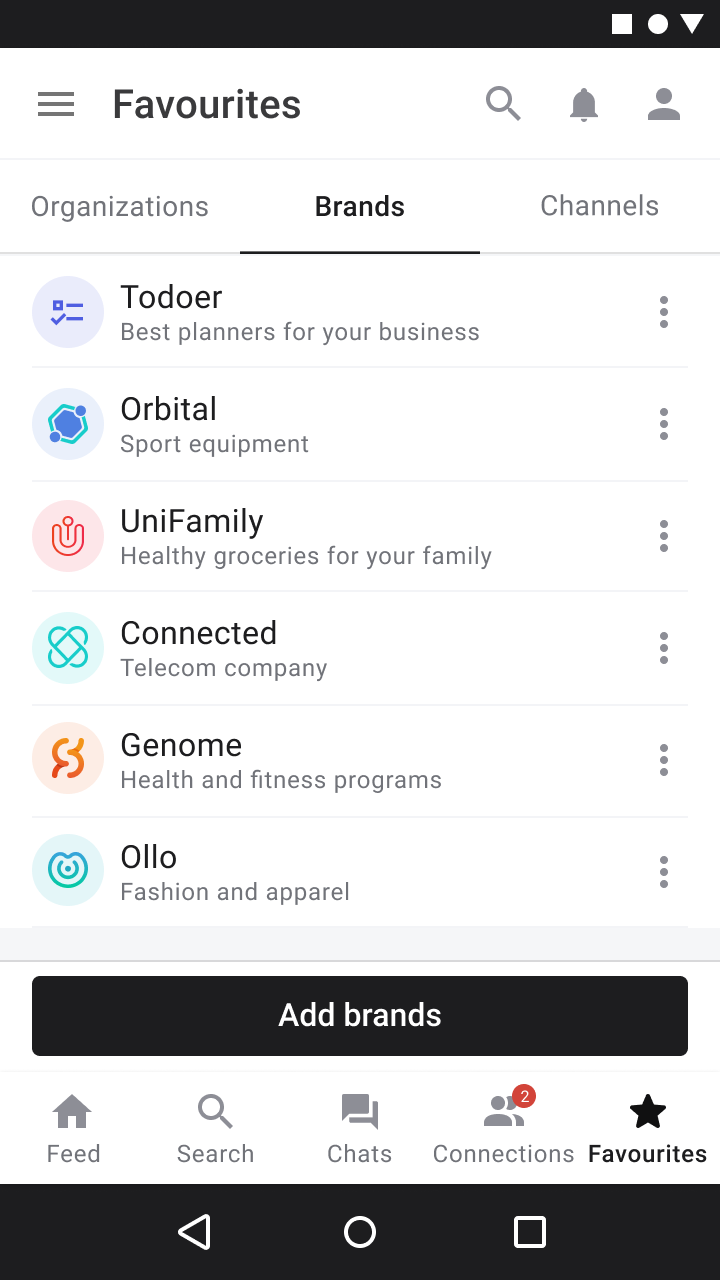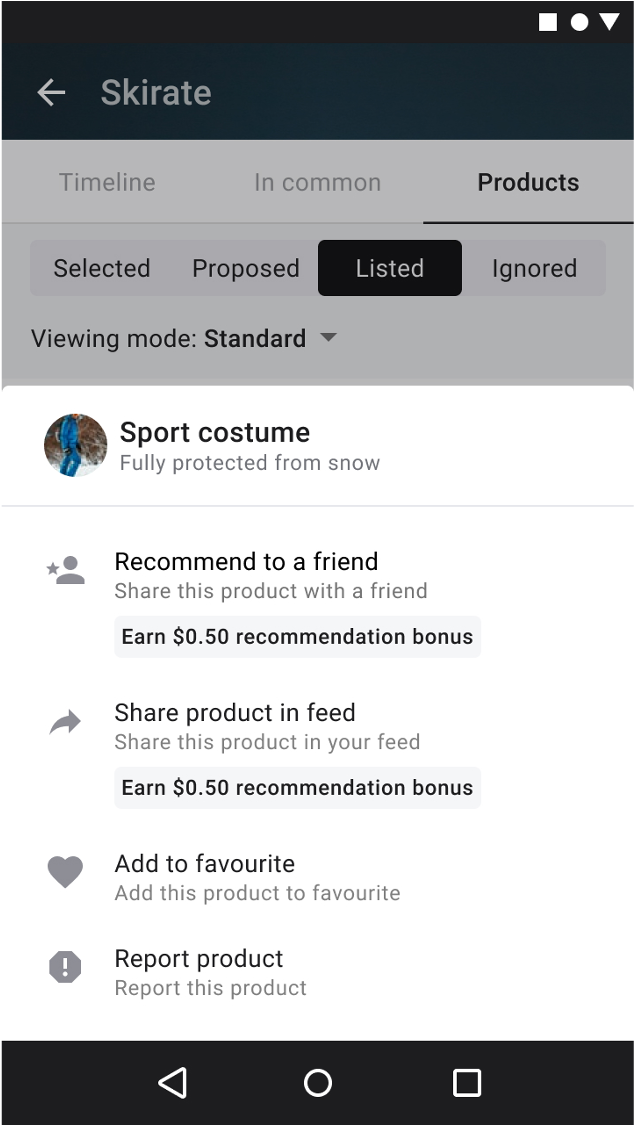 Follow & Donate
Support sustainable projects by sharing them with your network and donate any amount, even a small one.
Search for interesting projects.

Follow them to receive updates.

Examine the impact they create.

Support them with any donation.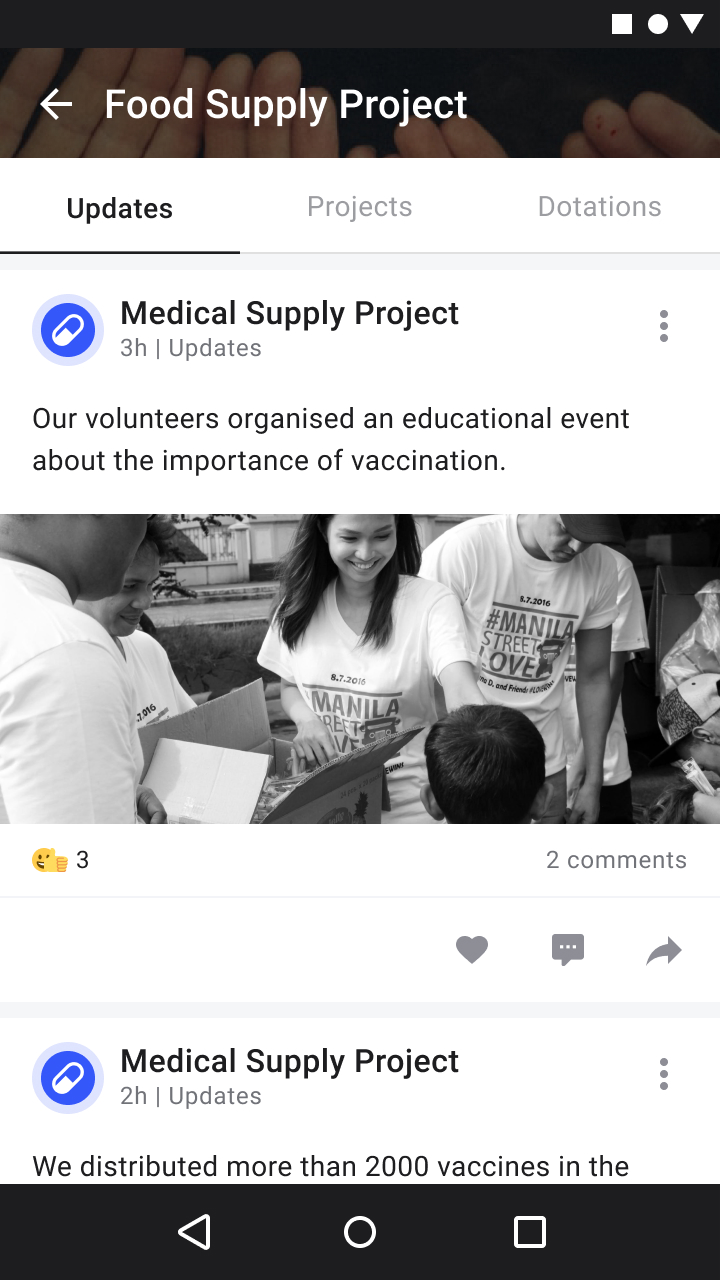 Participate & Win
Participate in competitions to win. Or create your own competitions with many participants and earn from sponsors.
Participate in competitions and tell others.

Increase your ranking to win.

Create your own attractive competition .

Add sponsors and receive a revenue share.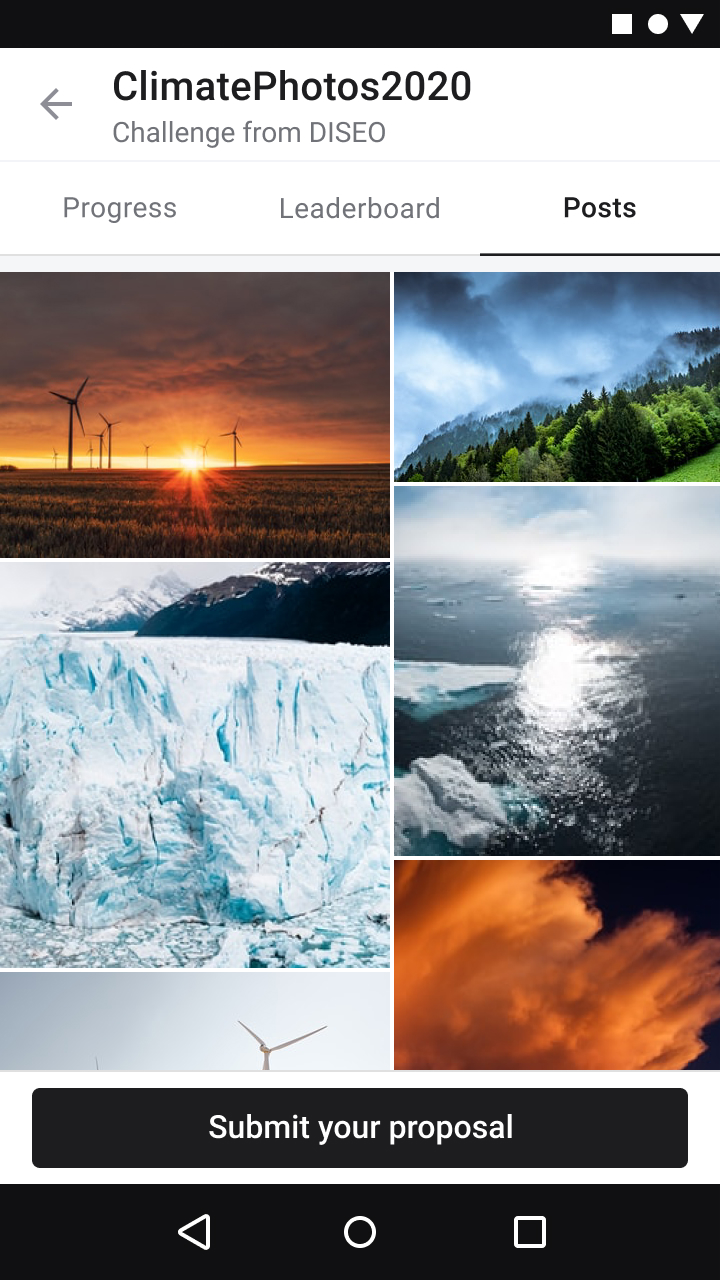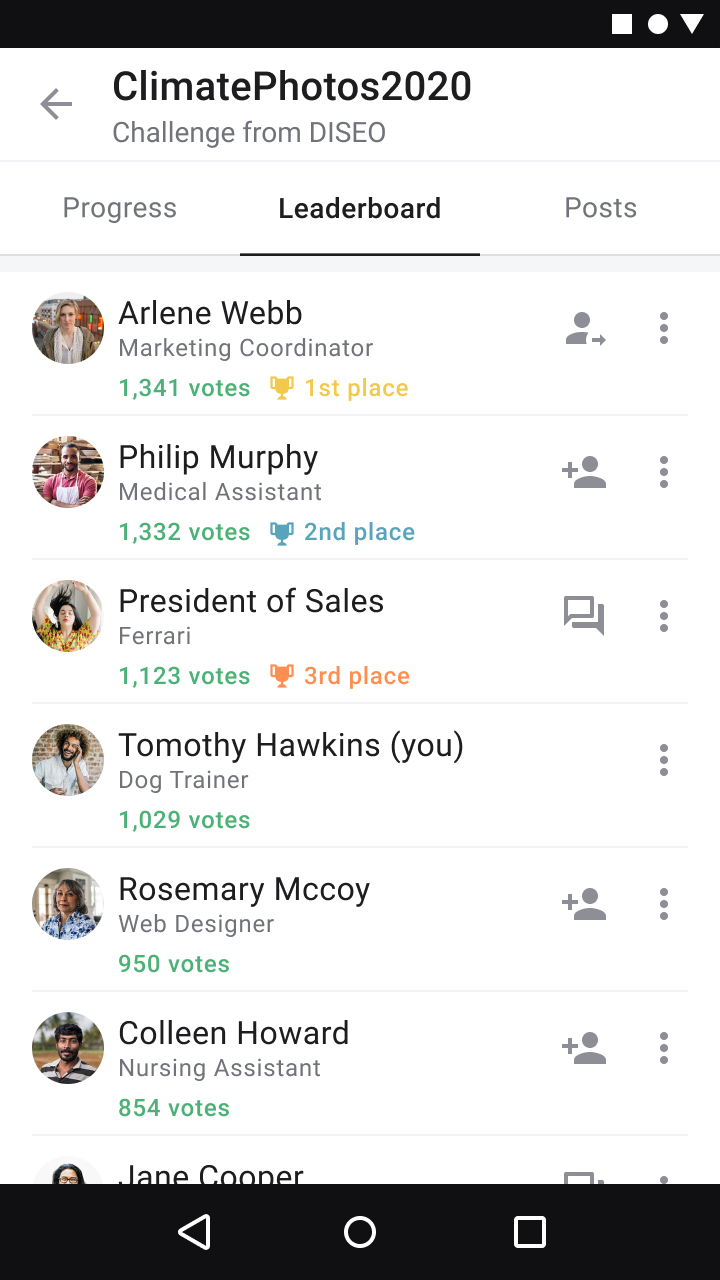 We fix social media through decentralization.
Each unique, all connected.
Every community in any industry gets its own autonomous DISEO-powered mobile social media & commerce platform. Each community app is unique and has all state-of-the-art social media and commerce functions.
All DISEO-powered platforms are seamlessly connected to one global decentralized mega platform.
Users exclusively control their data.
Each verified user receives a unique, real and 100% private Digital ID with integrated wallet. In a next phase Blockchain technology will be applied to increase security and user control.
DISEO is committed to fair revenue share and the highest ethical standards on data privacy and safety. Connecting the world with neutral SWISS SAFE infrastructure.
Frequently Asked Questions